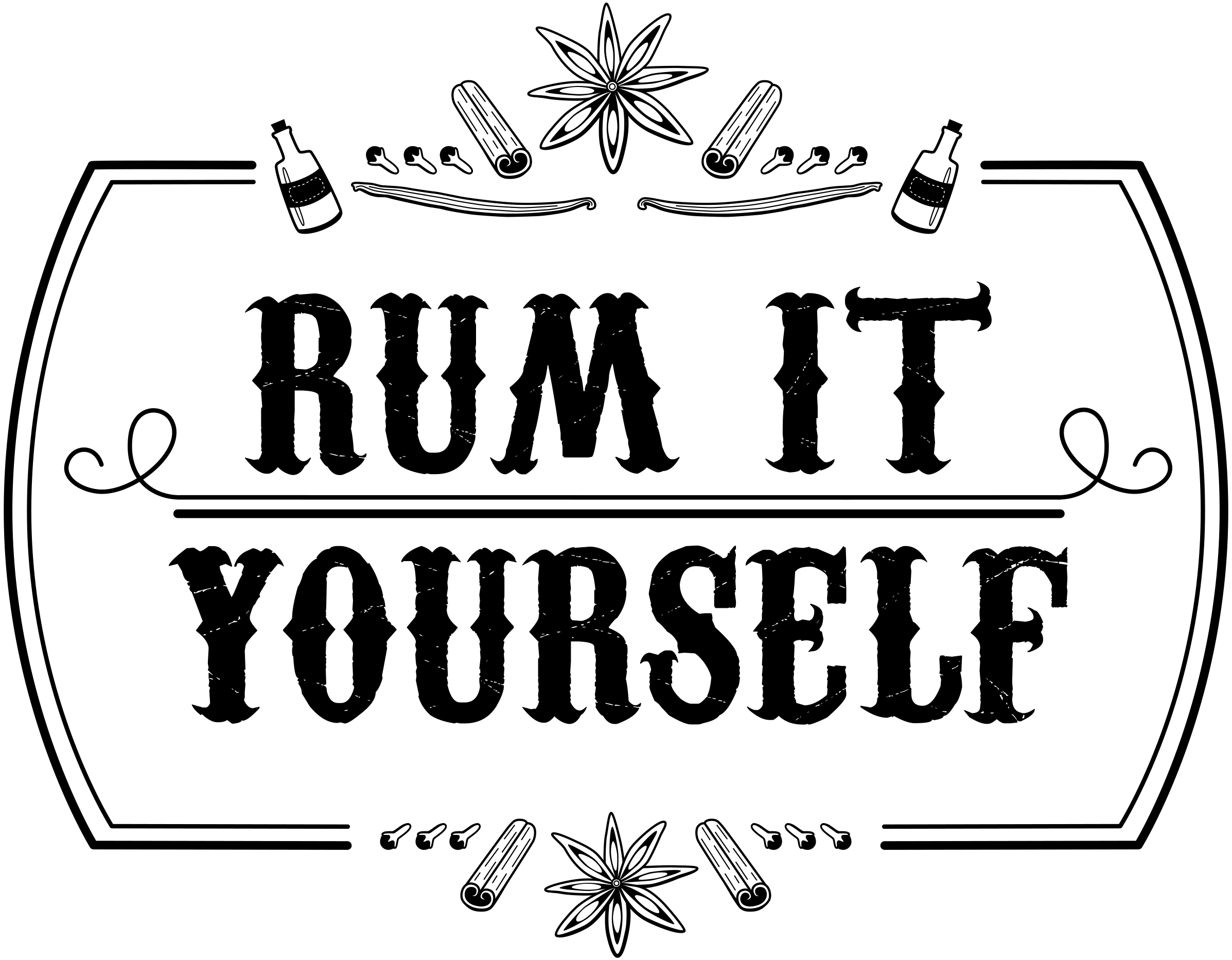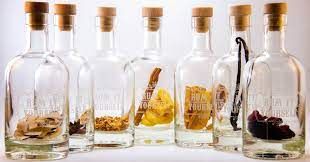 Rum it yourself!
vous invite à découvrir le rhum arrangé en distribuant kits et bouteilles pré-remplies de nos recettes préférées découvertes à travers le monde. Et c'est fait à Toronto !
Le rhum arrangé est un rhum dans lequel ont macéré fruits, épices, écorces … Après quelques mois, le rhum arrangé prend la couleur et le goût de ce que vous y avez mis : vanille, mangue, coco, épices, (presque) tout est possible !
Laissez-nous vous emmener dans notre monde de saveurs et de couleurs, et découvrez ce produit exceptionnel, raffiné et fait sur mesure.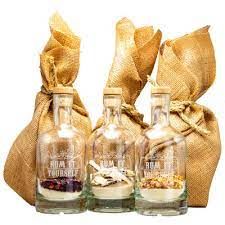 Rum it yourself!
invites you to discover the flavoured rum, or "rhum arranges" by distributing kits and bottles pre-filled with our favorite recipes collected from around the world. And it's made in Toronto!
Flavoured rum is a rum which has macerated fruits, spices, barks and other flavours. After a few months, flavoured rum takes on the colour and taste of what you put in it: vanilla, mango, coconut, spices, (almost) everything is possible!
Let us take you into our world of flavours and colours, and discover this exceptional, refined, custom-made product.
Cheers!