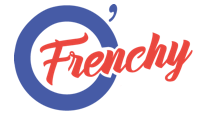 O Frenchy
O'frenchy est un restaurant français basé à Toronto spécialisé dans la création de crêpes françaises authentiques. Nous avons une large sélection de crêpes sucrées réalisées dans la pure tradition française, selon une recette élaborée au cœur de Paris.
Nous sommes disponibles pour de la vente à emporter sur nos deux adresses en centre ville de Toronto, mais également pour des événements traiteur où nous pouvons proposer un menu salé en complément.
O'Frenchy met un point d'honneur à représenter le savoir-faire français tout en apportant une touche de fraîcheur et modernité qui fait la signature de notre marque.
O'frenchy is a French restaurant based in Toronto specialized in offering authentic French crepes. We have a wide selection of sweet crepes made in the pure French tradition, according to a recipe developed in the heart of Paris.
We are available for take-out at our two locations downtown Toronto, but also for catering events where we can offer a savoury menu as a complement.
O'Frenchy's cornerstone is representing French know-how through scrumptious delicacies while bringing a touch of freshness and modernity that is the signature of our brand.