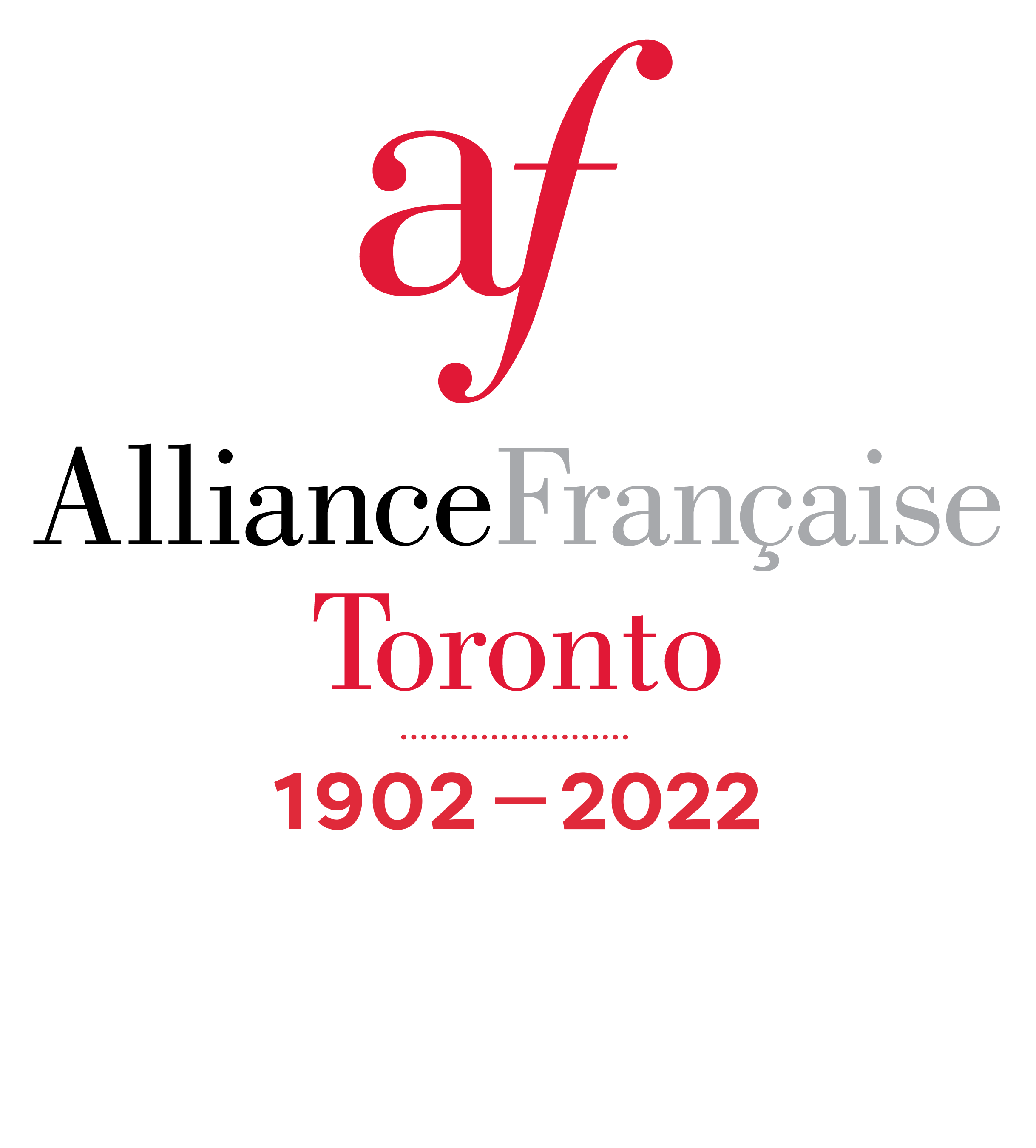 Alliance Française Toronto
Une communauté rassemblée autour des cultures francophones et des valeurs du bilinguisme canadien. L'AFT demeure le centre reconnu pour son excellence dans la promotion des cultures francophones et du bilinguisme « officiel » dans le Grand Toronto. L'AFT s'engage auprès de la communauté de la région du Grand Toronto à : diffuser l'enseignement et l'apprentissage du français à tout âge; promouvoir et présenter des offres culturelles de haut niveau qui expriment la richesse des cultures Francophones; être un partenaire stratégique des principaux organismes francophones et bilingues de l'Ontario.
Alliance Française Toronto is a community gathered around Francophone cultures and the value of Canadian bilingualism. AFT is committed to: excellence in teaching and learning French for those of all ages; promoting and presenting high-calibre cultural events that express the rich diversity of Francophone cultures; being a strategic partner with Ontario's major Francophone and bilingual organizations.
Site web Instagram Facebook Twitter LinkdIn

Stand B17
L'Alliance Française de Toronto (AFT) célèbre en 2022 son 120ème anniversaire. Ce qui rend l'AFT unique, c'est l'intégration de ses programmes culturels créatifs, variés, nationaux et internationaux au sein de ses programmes linguistiques de grande qualité qui bénéficient d'une reconnaissance mondiale.
Au cours des 30 dernières années, l'AFT aura démontré son potentiel et sa vitalité pour devenir la plus grande école de langue française au Canada, avec plus de 6 500 étudiants inscrits chaque année dans ses 5 campus situés dans la région du Grand Toronto et un centre culturel dynamique proposant plus d'une centaine de spectacles en tout genre.